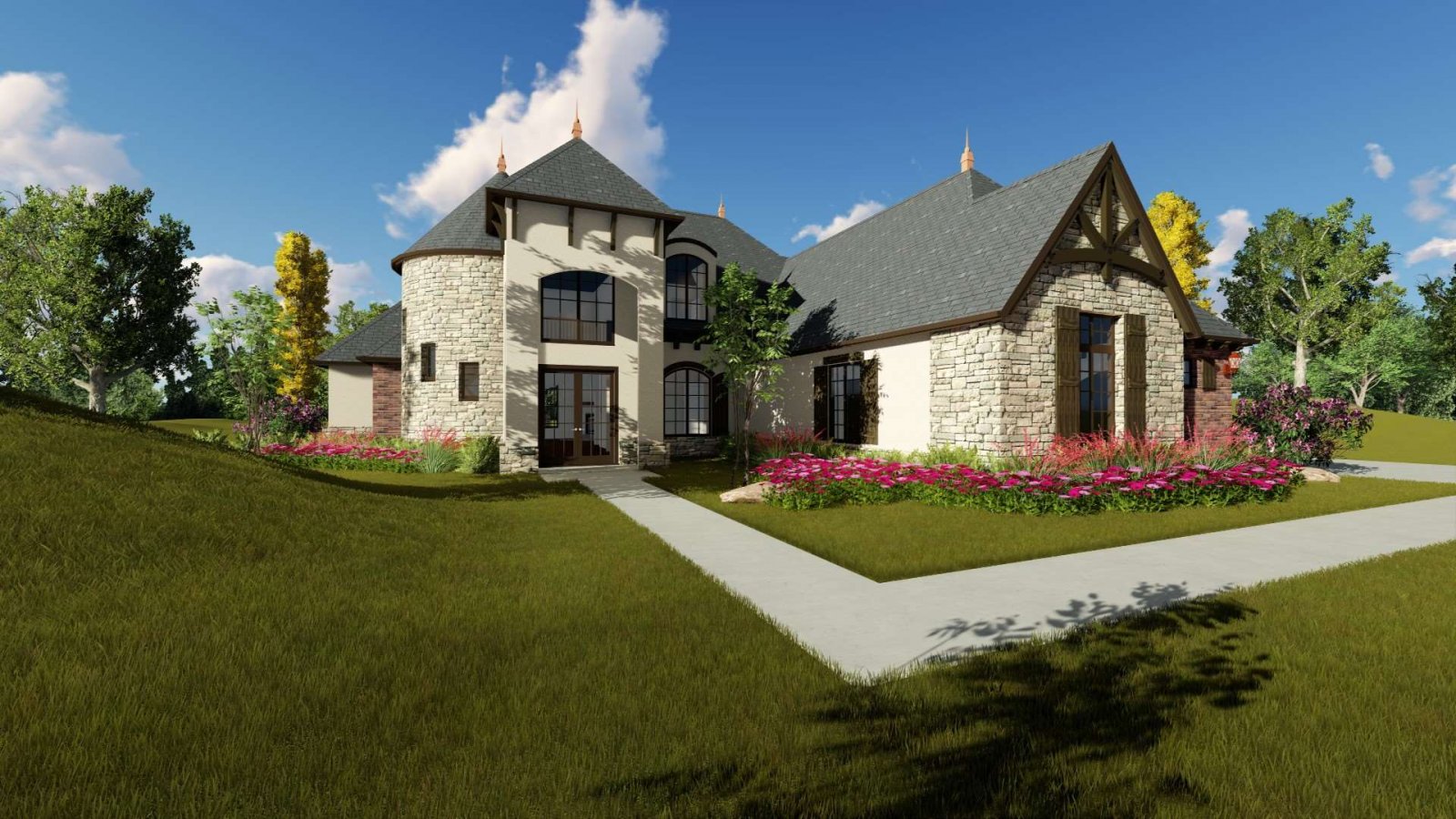 Chris placed 3rd in our Residential Home Design Contest in April. He has been designing since the 80's and has moved from residential design to the commercial marketplace.
"I am an Architectural Production Manager for Daman + Lechtenberger Architects located in Tulsa, Oklahoma. We are a full-service Architectural Design firm specializing in big box retail and worship assemblies. My start in residential design started in 1988. My parents owned a design firm in Tulsa and I landed the "super exciting" job of producing foundation plans in CADD as my mother would hand draft the house plans and elevations. In 1989 I started my first full-time Architectural job working with Michael R. Dankbar, AIA. I was able to study under Mike over the next two years working on residential architecture. My ongoing relationship with Mike as an architect and mentor has been an invaluable asset. In 2002 I started designing my own homes in South Tulsa. Over the next 4 years I designed over 1,000 house plans. I had 10-15 builders I worked full time producing builder sets for construction as well as custom homes. As the residential market started to decline in 2007, I was hired on as a designer at a local firm producing house plans in the upper market. This was a great experience as it led me in into the commercial marketplace for design and drafting.
"I have been with Daman + Lechtenberger since 2011 working on the production of Construction Documents. In 2012 I was promoted into the design side of our firm. Working directly with Brad Lechtenberger, NCARB, I started working with 3D models and renderings that we produced as a selling tool to the clients and also a guide for our production team. In 2013 I had the opportunity to design the Saint Jude home in Owasso, Oklahoma with Epic Homes. This was my first project with Chief Architect and we won the 2013 Parade of Homes Best Design in the $500,000 – $699,999 category. I have been using Chief Architect for residential house plans and design now for 4 years.
"The best comment I can make about Chief Architect is the look on the client's face when they can visualize their home in 3D and see a 2D plan come to life. The toolset in Chief Architect is one of the best I have used. From the concept drawings, through the final stages of design, Chief has a proven track record with me that it's fast, precise, and extremely detailed. I still design with the lost art of pencil and paper. I love the ability to sketch out ideas and shapes. I think it's important as a designer to be creative and allow the design to take shape naturally but also use the latest tools to produce an extremely detailed set of plans."
Connect with Chris
Daman + Lechtenberger Architects
http://www.damanlechtenberger.com/
cmckillip@damanlechtenberger.com
918-933-5323